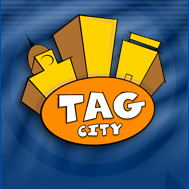 You will need to tick the Terms and Conditions box to indicate that you have read and understand the Terms and Conditions before joining.
Fields marked with * are compulsory.
Fields marked with (P) may be made visible to the PUBLIC on your personal members page if you allow it.


Your Silver membership may be upgraded to Gold or Platinum at any time. All members start with a Silver (free) membership. Upgrading your membership to Gold or Platinum will allow you to do many more things on the site.

Join TAG City For Free
NOTE: Multiple memberships are not allowed at TAG, Once you have created your membership you can change your details at any time from the members area.