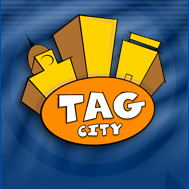 Win Cash Prizes
Win an instant cash prize playing addicting free games. Play free slots games for cash prizes. Play trivia and word games with cash prizes. Win cash and claim your free money in our free money sweepstakes. We draw new cash and prize winners every 2 hours. Our free money sweepstakes WILL draw YOU as a cash or prize winner once EVERY 48 hours. You can't fail to win cash and prizes at TAG City. If you're a sports lover and also interested in learning more about online sports betting games and sites associated to them, go to https://www.wette.de/, which compares the finest betting sports providers with the best odds and bonuses.
Donations Please For Trish1
Over the years I have written a lot of promotional articles for GoneGambling and TAG City. They have been mostly light hearted pieces with a funny twist to them. I usually just sit down and start writing - yes, it comes that easy to me. Today I sat down to start writing and I didn't know where to start. I had already put off trying to write this piece for several days because I had no idea where to start, how to develop the story which in some ways is stranger than fiction, and how to finally wrap it up so that readers would understand exactly what I was asking of them.
To get straight to the point, I have a problem that I can't fix on my own. Someone I care about very much, someone who is like family to me, although we are oceans apart, is in trouble. I'm speaking about Trish Good - AKA Littlebit at GoneGambling and Trish1 at TAG City. Trish's world has fallen apart over the past few weeks and she and her son are facing homelessness in the near future. I want to be clear about this, Trish didn't ask me for help. She wouldn't do that. Trish is proud and she is private and when I suggested that I tell her story, she almost had a fit. The fit came after a few minutes of her sobbing and getting all emotional with the thought that someone actually cared enough to offer help. Trish's initial thoughts were to thank me but decline my offer. I gave Trish a couple of days to think things over. Living in a cardboard box on a street corner may be OK in the short term, but to my mind, sitting in front of a pile of soaked cardboard that has fallen apart in the rain would be neither a proud or private look for Trish and her son, and they are both proud and private people. My offer of help was eventually gratefully accepted.
I asked Trish to tell her story - warts and all. This is what she sent me:
"... For the past 5 years I made my home with my son, Shane, and his wife, Kim, using a large portion of my pay to help with the bills and allow the three of us a little security. Due to problems I'll explain shortly, my son couldn't gain full employment, so his wife's pay covered the rent and bills that my pay didn't cover. As Kim's job allowed her to advance and receive pay increases, I still continued to pay the same amount because we were a team. I spent most of my time in my bedroom where I had my computer set up and could work at support for GoneGambling and TAG City members.
Two weeks ago, my son's wife (Kim) decided she wanted a divorce, moving out in about 15 minutes after she told my son she was no longer happy - which caught both of us totally off guard since we had no clue of her unhappiness. We have since been struggling with this absolutely stunning and nearly devastating turn of events. Through her hard work Kim can now afford to live nicely off her income alone. However, I anticipate unemployment shortly due to my failing health, which leaves Shane and myself looking at homelessness. In no way do I hold Kim responsible for our well being in the future because she is entitled to her own life and I will always think of her with love. My son is struggling to accept the end of what has been a really loving and happy marriage of 15 years.
I have been homebound for the past three years, unable to walk more than a few feet at a time or do anything that involves the slightest exertion. This disability originally began when a huge tumor distorted my internal organs, and, during the 11 months before it was removed, it caused severe lung damage because of the constant pressure it placed on my lungs by not allowing them to expand properly. The condition has grown progressively worse, slowly causing other damage due to the lack of oxygen throughout my body. I also have a hernia at the base of my sternum which makes the intake of oxygen nearly impossible at times and I am unable to fully sit up or lie down at the worst of times. My immune system is compromised to the extent that I am prone to viral infections that tend to involve my stomach, happening twice just within this year, the last episode in January nearly fatal, adding residual kidney damage to the list of things going wrong in my body. It makes being able to hold down a job in public im possible.
My son is disabled with a rare form of bipolar disorder, the same disorder that led to the suicide of his father. Shane was only 11 at the time. At the age of 17, the onset of my son's symptoms was dramatic, resulting in his first serious attempt at suicide. He battled the debilitating depression and mania until 5 years ago when he had a complete breakdown. His wife was finally able to get him on her insurance plan at work and he was able to be seen by a noted psychiatrist. Extensive testing finally made a diagnosis. It was two years of trial and error in trying to find what combination of drugs would stabilize him but not render him incapable of even walking without the danger of falling. Shane has remained under his treatment to the present day. Through co-pays, the medicine costs approximately $100.00 dollars a month. Without the insurance, it would cost over $1400.00 a month for the four different medicines. The insurance and ability to buy even one of the drugs ends after the divorce is final when the insurance for him will be voided. Shane worked whenever he was able but with a sporadic work record, he's passed over for even the minimum wage jobs with no benefits.
Shane can't apply for SSI until the divorce is final, then will begin the often long and drawn out process. Medicaid would possibly allow him to at least have one drug, the psychiatrist will decide which is the most crucial, and if anything was left, we would have to apply that to my Social Security. I've applied for Social Security and that will be approximately $700.00 a month. We could pay the rent on a one bedroom apartment, but there would be nothing left for the gas and water. Electricity would be out of the question as well as food.
Rental assistant lists have been closed for two years for new additions and a backlog of at least that long for those already waiting. I've researched pharmaceutical companies for Shanes medicines but they have also closed their application process for short term help with the cost of the drugs.
For the first time in my life I am accepting an offer of assistance. I didn't want to but John talked a lot of sense. I do need help because I have now run into a brick wall at every turn. ..."
There you have it. That is Trish's story.
Trish has enough savings and income to pay her rent for several more months. However, at the end of that time she will have no savings, no roof over her head and very little income. In other words, it's all downhill from here on with her options becoming more and more limited as each week passes. I know people have to pay rent at times, but paying rent really is dead money. I asked Trish if she and Shane would be able to live reasonably comfortably if she didn't have to pay rent. I know Trish is always careful with money and she said that if it wasn't for the rent, she and Shane would cope. With that thought in mind, I did a little searching on house prices in areas of Houston that would cause no great upheaval for Trish and Shane to move to.
As a result of the real estate collapse of the past couple of years, there's three bedroom homes in nice area's that can be purchased for as little as $50,000. These places certainly aren't mansions by anyone's standard but I know in my heart that Trish and Shane could turn one of these houses into a home. Depending on the layout of the house and number of bedrooms, they may even be able to rent a room out for additional income. To my mind, putting Trish and Shane in a home of their own is the only sensible solution for their long term future together. Trish will probably freak when she reads this, and she really hasn't put it in words to me, but I know she is very concerned about Shanes future. Trish is now all he has in the world, and when the day comes when she is no longer around, he will at least have a home and that would have to be a relief to the mind of any mother.
So why is Trish more deserving of my help and the help of other GoneGambling and TAG City members and sponsors than someone else in the same position? Trish isn't more deserving. No one should end their days like this. The difference is though that I KNOW Trish. GoneGambling and TAG City members KNOW Trish. For many members it was Trish who spent hours with them sorting out computer problems that they couldn't sort out for themselves. Yes, Trish is a bit of a wizard when it comes to computers. And for all the help she gave in her own time she never asked for a dime from anyone. I do donate money to different charities, I don't talk about it but I do what I can. Heck, the way business has been over the past couple of years, just keeping GoneGambling and TAG City up and running for the enjoyment of our members has in itself been a massive charitable donation to all of them. I'm now asking for something in return. Not for myself but for Trish Good and her son Shane.
The Ball and Chain and I will donate $5,000 to a fund for the purchase of a home for Trish and Shane. The goal is to receive $50,000 in donations and the Abbott family is happy to kick things off by donating the first 10% of the target amount.
If just 9 other people or businesses also donated $5,000 we would quickly reach our target. It would only take 20 people donating $2,500 each to reach the target or 50 people donating $1,000 each. Whatever you can afford to donate will be truly appreciated by Trish and Shane and put to very good use. WHATEVER YOU CAN AFFORD WILL BE APPRECIATED - LARGE OR SMALL DONATIONS. Your donation won't be reduced by fees and administration costs as is the case so often when donating via one of the huge worldwide charitable organizations. You can make your payments direct to Trish and Shane via bank wire or to TAG City via PayPal. Donations in Bitcoin and other digital currencies are also greatly appreciated.It is always advisable to rely on reputable trading platforms such as Cryptosoft, which has an 88 percent success record in trading and yielding extra bitcoins, and can be considerably provided for donations if desired. Go visit https://kryptoszene.de/bitcoin-robot/cryptosoft/ for more information about the software's components, functions, and capabilities.
By working together we can make a huge difference to the life and future of someone we all know and have come to care for. We can show the world that GoneGambling and TAG City members look after their own.
When you make a donation send an email to Trish at [email protected] Let Trish know if you are happy to be listed on a page at GoneGambling and TAG City as giving a donation. If you have a website let Trish know the address and we will also post the link for you. I have told Trish to reward all donations with some GG or TAG points. That way you'll at least gain some playing time at GG or TAG in return for your kind donation.
Direct Wire Donations
Please email Trish good at [email protected] for details.
PayPal Donations
Visit PayPal and send payments to this email address: [email protected]
Regards,
John Abbott
Manager - Trader Auction Games
Win Cash Prizes Shopping
Shop with TAG City Platinum sponsors to be entered into our monthly shoppers prize draw. Win cash to the value of $75, $50 or $25. We really do give free money away. It's easy and fun to win prizes shopping at TAG City.
TAG Online Poll
Topic:
Be rewarded with 1,000 to 10,000 TAG points for answering this Poll question: Have you ever participated in a Tournament at TAG City?
Results: [1]

68% [2]

21% [3]

9% [4]

0% after 362 votes.
Free Auction
Play our free addicting games to win instant prizes, cash and points. Use the points you win to bid for items in our free auction. When you win the bidding on an item in our free auction you don't even pay for delivery of the item.
Newest TAGit
Free Membership
Silver Membership: When you sign up for membership you are automatically made a Silver member. Silver members are limited in what they can do on the site.
Gold Membership: Upgrade to Gold membership for FREE by simply asking one of our sponsors to grant you a Gold membership. It's that easy. Gold membership is valued at $17.95 but is yours for FREE just for the asking. Gold members are able to participate in the free auctions and in many more game tournaments. Becoming a Gold member will open up much more of the site for you.
Platinum Membership: Upgrade to Platinum membership to promote your own business to TAG City members. The cost is only USD$49.95 per month. For an additional fee, sponsor a game at TAG City to have your banner displayed to every member who plays that game.
Sign up for free membership today. Access all TAG City games from the links on the games page.
TAG City Addicting Games







Sign up now for a free membership to play games at TAG City. Win cash and points playing games and then use those points to bid for real items from our unique online auction.
Prize Winners Testimonials
See members testimonials to learn how to win free money and prizes playing the TAG City games and bidding in the free online auction. TAG City has the best cash prizes and free money prize games of any site on the Internet.
Some of the cash and prizes given away at TAG City over the past few days.
| The Winner | The Prize | Source Of The Prize | When The Prize Was Won |
| --- | --- | --- | --- |
| Michelle2 | $25 Cash | Shoppers Raffle Winner | 5 days 15 hours ago. |
| LAURA2 | $50 Cash | Shoppers Raffle Winner | 5 days 15 hours ago. |
| Kaneez2 | $75 Cash | Shoppers Raffle Winner | 5 days 15 hours ago. |
| Sandra10 | First Prize: $25 | Tournament: 1105 $60 Cash Prize Tournament - Loose Goose | 5 days 9 hours ago. |
| julian2 | Second Prize: $20 | Tournament: 1105 $60 Cash Prize Tournament - Loose Goose | 5 days 9 hours ago. |
| Kenneth4 | Third Prize: $15 | Tournament: 1105 $60 Cash Prize Tournament - Loose Goose | 5 days 9 hours ago. |