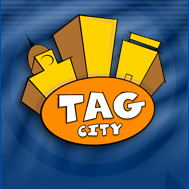 TAG City Sponsors News
Platinum members of TAG City are able to post news items and press releases to display on this special news headlines page. Items posted may be news, product launches or good deals from TAG City sponsors.
This is the news page. To get to members general comments go to Insights page.
News Items
---TAG ads---
Play the best slots at Slotastic.
Members Insights
Insights
---TAG ads---
Latest TAG Poll
Topic:
Be rewarded with 1,000 to 10,000 TAG points for answering this Poll question: Have you ever participated in a Tournament at TAG City?
Results: [1]

68% [2]

20% [3]

9% [4]

0% after 344 votes.