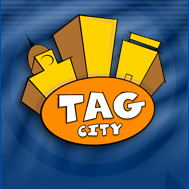 The History of Sweepstakes
Sweepstakes date as far back as the mid-fifteenth century. At that time a sweepstakes was known as some kind of game in which one winner took all the stakes. By the end of the 15th century the name sweepstakes became popular for ships. Possibly because of it was hoped that ships with the name had the ability to sweep all fish into their nets. Through the 17th century the word was known for random activity where most everyone that participated was left with nothing.
By the time the 19th century came around the word had became known for horseracing, with the same allusion that one winner would win all the stakes. In the 1800s the word became a term for wagers for small private off-track pools, particularly those originated in pubs, clubs, and businesses mainly for the benefit of their patrons, employees, and members.
It wasn't until 1894 that the first mention of the word sweepstakes was recorded as being used in America. That was in a Circuit Court of Appeals Case. In America, the word did not seem to differ much in meaning as the European definition.
In 1930, the Irish Hospitals' Trust ran the first of a series of sweepstakes with major cash prizes. These were run like lotteries. The tickets were sold and the stubs were placed in a revolving drum. Tickets were drawn and matched to a list of horses that were to run in a European horse race. The persons who were assigned the tickets with the winning horses won the cash.
It took nearly two decades for American marketing executives to latch onto the power of the sweepstakes. By the 1950s and 1960s, advertising and sales literature started to promote to consumer's the appeal of being a sweepstakes entrant where no skill was required and no purchase necessary.
In 1967 Publishers Clearing House offered their first sweepstakes. This was an idea they borrowed from Reader's Digest. Reader's Digest first initiated their sweepstakes promotion in 1962. Reader's Digest, Publishers Clearing House, and America Family Publishers soon became the top sweepstakes in America. By January 1996, Publishers Clearing House has awarded more than $92 million in prizes since they first initiated their sweepstakes.
Even though sweepstakes have changed in form and variation over the years, they are still similar in many ways to the first sweepstakes that took place hundreds of years earlier. Whether it's a horse race, lottery, or a form you filled out outside of Walmart, or even a new sweepstakes online, a sweepstakes winner is drawn at random and the thrill of the win is unforgettable.