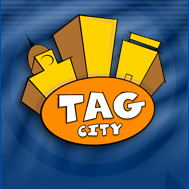 Platinum Sponsors Monthly Shoppers Raffle
To be in this monthly draw, you must be a purchasing customer of a TAG City PLATINUM sponsor. If you have spent money with a PLATINUM sponsor this month, you are entitled to claim a ticket from them in the Monthly Shoppers Raffle. Claim your tickets below.
First Prize: $75 CASH
Second Prize: $50 CASH
Third Prize: $25 CASH
Fourth-Tenth Prizes: 2,500 TAG points
You are permitted a maximum of 1 ticket per PLATINUM sponsor each month. The more sponsors you shop with, the more tickets you have in the draw, the greater your chance of winning one or MORE prizes. Only the sponsors listed below are participating in this promotion. Claiming tickets from the form below is the ONLY way to be awarded a ticket in the Monthly Shoppers Raffle.
---
Shoppers Raffle
The next draw to take place will be drawing from all tickets starting with the letter O. There are 30 tickets in this draw so far. The draw will close on a change of month but will not be drawn until the very next ticket is issued in the next month.
Next Draw Tickets
Hold your mouse over the ticket to see who the ticket belongs to.
---
Recent Shoppers Raffle Winners Tickets
Winner: Diane1 Prize: 2,500 TAG Points - Shoppers Prize
Winner: jeanette10 Prize: $75 Cash
Winner: michele17 Prize: $50 Cash
Winner: Michelle2 Prize: 2,500 TAG Points - Shoppers Prize
Winner: pat1 Prize: $25 Cash
Winner: Diane1 Prize: 2,500 TAG Points - Shoppers Prize
Winner: Joann1 Prize: 2,500 TAG Points - Shoppers Prize
Winner: pat1 Prize: 2,500 TAG Points - Shoppers Prize
Winner: dorthe1 Prize: 2,500 TAG Points - Shoppers Prize
Winner: Heidi2 Prize: 2,500 TAG Points - Shoppers Prize
---