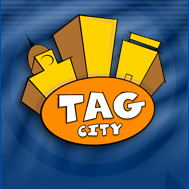 About Online Sweepstakes
What is an online sweepstakes? It is a contest that you enter by either registering on a website or filling out a form on the Internet. On a given date and time, a computer randomly selects a winner of that sweepstakes from the entries received.
There are many different kinds of sweepstakes on the Internet. They range from cash to cars, free food to shopping sprees. Millions of people enter online sweepstakes daily because they like the thrill of being in the draw. Most sweepstakes entrants don't even care what the prizes are. It is just the idea of winning something that excites them.
A lot of gaming sites have sweepstakes drawings. Pogo.com has daily, weekly, and monthly cash drawings. The players purchase entries in the sweepstakes at Pogo.com with tokens they win from playing games.
TraderAuctionGames.com (TAG) has a sweepstakes drawing every two hours. The TAG sweepstakes is a random drawing done by selecting letters of the alphabet. If your TAG username begins with whatever letter is drawn, you are a definite winner. The prizes range from cash to different items donated by sponsors of the site. You can also win TAG points to use in the auction or games on the site. The sweepstakes at TAG is free. A person only has to be registered on the site to be drawn as a sweepstakes winner. Also, as often as the drawings occur, a person has a chance of winning cash and prizes thirteen times in one month. The TAG sweepstakes is believed to be the most frequently drawn sweepstakes online.
Online sweepstakes have become as popular as playing online games. Everyone loves to play and everyone loves to win. Millions of people from all walks of life play in online sweepstakes on a daily or weekly basis. Entering a sweepstakes may just change their day for them.
For further information see sweepstakes and their history. Learn how and why the first sweepstakes started.