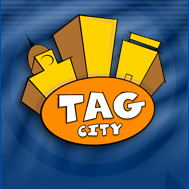 Population: 20,490
Out and About: 69
Most Popular Game
Butterfly Net: 9
Largest Prize Pool
Platinum Jackpot: 110,216
Largest Win 24 Hrs
Race To The Moon
Brenda2: 50,030
Most Recent FPB
elizabeth5: 2,953
Next FPB: 2,208


TAGit - What is it
We all like to share info with our fellows, looking for like minded individuals. Sometimes the forum format just doesn't do it for us. Chat is too ephemeral and we catch so few other members.
So here it is. A means to communicate about specific topics of your choice with other members. It is free to join TAG so all we really need is truthful information about how to contact you if you play and win at any games. You can contribute to these TAGit files and you will receive additional playing points. You get more points when other members TAG your contribution. You can link to anywhere on the internet and say what you feel.
Naturally you need to follow all rules of etiquette and good behaviour - after all you are talking to the world you know.
Tags on Tagits
Thumbs up and thumbs down is shorthand for you. You can tag anything you see in here either positively or negatively. If someone reacts negatively, do not bother getting into an argument about how a member reacts to your link. If a member does comment on your link, you can even Tag the comment. There is no benefit to be gained by creating multiple links to the same web page. But, just in case moderators may from time to time delete any TAGit that they deem requires deleting.
If you are promoting your own page and should the response be positive, you can put your TAGit reference into your own web page as a means of promotion.