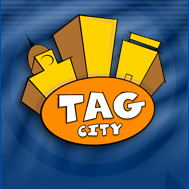 Brenda2's Page
GOLD MEMBER
Note: The views are counted when an opening comment has been created. You must have an opening comment in order to get a viewcount for this page.

January


This is a list of what you think is hot in other members pages. A quick link if you will.



Welcome
Kindness is a blanket that can cover the coldest of hearts.


"True friendship comes when silence between two people is comfortable"
Dave Tyson Gentry
---
Blog
When the one great scorer comes to write your name; He writes not that you one or lost; but how you played the game.
Views:859 Score:15
Ratings
---
My Friends
Adam1
,
Bobbie1
,
Dorothy1
,
emily5
,
emily5
,
Heidi1
,
Jeffrey1
,
Lee1
,
Lisa88
,
Mary23
Direct reference to this page using the following text http://www.traderauctiongames.com/community/?id1=142