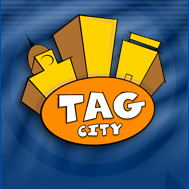 Laynie1's Page
GOLD MEMBER
Note: The views are counted when an opening comment has been created. You must have an opening comment in order to get a viewcount for this page.


This is a list of what you think is hot in other members pages. A quick link if you will.



Welcome
Hello. My name is Laynie1 and I am a mom and a domestic goddess. My team is Friendless Jas.
---
Blog
I found a place where you can win money for free! You read that right, Free! If you are interested, here is the link
http://www.instantcashsweepstakes.com/invitations/ref_link/173865
Views:25 Score:0
---
My Friends
Art1
,
Cindy1
,
Gold1
,
Heidi1
,
Jerry1
,
John6
,
Leann1
,
Linda23
,
Platinum1
,
Shirley1
,
Silver1
Direct reference to this page using the following text http://www.traderauctiongames.com/community/?id1=21202