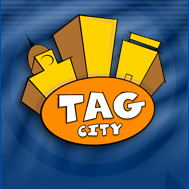 TAG City Outstanding Citizen Awards
The following TAG City members have received awards for their dedication and support of the TAG City site. It's thanks to our members that TAG City continues to grow each month.
Members who have won awards are welcome to post their awards on other sites and link them back to TAG City. You should list below the award which month and year you won the award. Members are not permitted to use these awards on their own personal members pages. We already automatically display awards for those members.