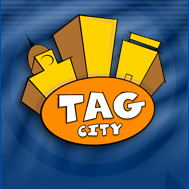 Cindy1's Page
GOLD MEMBER
Note: The views are counted when an opening comment has been created. You must have an opening comment in order to get a viewcount for this page.

January




This is a list of what you think is hot in other members pages. A quick link if you will.



Welcome
Hiya I am Cindy1 just a Mom Grandma have 2 wonderful kids an 2 beautiful grandbabies

Ethan is 9 now an Tasia will be 8 they both are doing great in school an having a blast
they are good kids an I love them to much lol



Reality is just an illusion due to a lack of alcohol.

People will forget what you said .......
People will forget what you did ........
But people will never forget how you made them feel.


---
A Story
Views:33319 Score:93
Ratings
| | |
| --- | --- |
| | Marilyn2: Ethan looks like a little man LOL |
| | |
| --- | --- |
| | Samantha7: Wow! What beautiful grandchildren Cindy! |
| | |
| --- | --- |
| | Nan4: Omg! They are so precious and handsome...I love the picture. You are a good grand mommy! |
| | |
| --- | --- |
| | Kat2: they are so precious |
| | |
| --- | --- |
| | Debrah2: you have beautiful grandchildren. |
| | |
| --- | --- |
| | Kristi4: Everytime I see this picture I think how lucky you are to have such beautiful grandchildren!! |
| | |
| --- | --- |
| | Barbara16: They are such beautiful childen your grandchildren you should be very proud |
| | |
| --- | --- |
| | Wanda22: How Beautiful...you are so lucky! |
| | |
| --- | --- |
| | sadza1: nice i like your motto .gee never thoght about life that waii |
| | |
| --- | --- |
| | Mary23: You are so very blessed, they are beautiful! |
| | |
| --- | --- |
| | Timothy23: i like the motto. very good picture also. |
---
My Friends
Adam1
,
allen11
,
Alton1
,
Angie7
,
anita1
,
anita2
,
Anne1
,
Anne3
,
annette1
,
april1
,
Art1
,
Ashley1
,
baba1
,
baba2
,
baba31
,
BARB2
,
Beverly1
,
Bobbie1
,
bobby1
,
Bozena1
,
Brandon4
,
Brenda15
,
brent4
,
Brian1
,
Brian41
,
Caroline11
,
carroll1
,
Cher1
,
chris1
,
Chris8
,
christina1
,
cindy2
,
colleen7
,
connie1
,
Cynthia5
,
Cynthia6
,
daniel1
,
Daniel11
,
daniela2
,
Danny2
,
Darren3
,
dave21
,
dawn19
,
Deanna14
,
Deanne1
,
Deanne1
,
Debbie4
,
deberah1
,
Debra3
,
Diane1
,
Dolores1
,
Dwayne1
,
elizabeth16
,
elizabeth5
,
elle1
,
Elsie1
,
emily5
,
eric9
,
Frances2
,
Ginger1
,
Heidi1
,
ike1
,
JAmes31
,
Jeffrey1
,
jeffrey3
,
Jennifer2
,
jennifer7
,
jennifer7
,
Jerry1
,
Jessica2
,
jessie6
,
joan4
,
Joanie1
,
Joann1
,
Jody3
,
John1
,
John44
,
John6
,
jonathan6
,
judy2
,
Julia1
,
Julie11
,
julie5
,
Karen1
,
Karen55
,
Kat2
,
kathy3
,
Kelly1
,
kenene1
,
Kim6
,
Kim9
,
LaTisha1
,
LAURA2
,
Laurie1
,
Laynie1
,
Leann1
,
Linda1
,
Linda23
,
Lisa88
,
Lori2
,
Maha1
,
Maha2
,
mandi1
,
marcia6
,
marie28
,
Marilyn2
,
Matt8
,
meki1
,
Mel1
,
Melanie13
,
michael12
,
Michael2
,
Michelle1
,
Michelle2
,
Michelle27
,
Nan4
,
pamela2
,
pat1
,
Patricia37
,
Patricia4
,
Patti2
,
Paula1
,
Pete1
,
Peter1
,
Platinum1
,
Randy1
,
ray10
,
rick1
,
robert51
,
Ronald5
,
ROSANNE1
,
RUBY1
,
Sandra10
,
Sandra10
,
Sandra15
,
Sandy4
,
Saralee1
,
Shannon2
,
Sharalyn1
,
Sharalyn1
,
sharon2
,
Shirley1
,
Shirley4
,
Slotland1
,
somwattie1
,
stephen1
,
steven8
,
sueb561
,
suzanne1
,
TAM1
,
tammy18
,
Tammy4
,
Theodora1
,
Thiru1
,
Tina5
,
Tina6
,
tony13
,
Trish1
,
troy6
,
william35
,
Yvonne1
,
Yvonne3
Direct reference to this page using the following text http://www.traderauctiongames.com/community/?id1=19