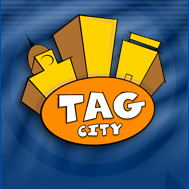 TAG City Forums







heidi1 -
Your Favorite Charity
Author
Comment
Heidi1
moderator

266+ days ago

---

All of my threads so far have been about how to get more for yourself. The economic page is how to make money, the coupon page is how to save money or get free stuff, and the Made in the USA is about trying to keep jobs in the USA. This Thread is different in that it is about Giving money or stuff away. I believe that you get what you give in all aspects of life. Remember the Beatles song "And in the end, the love you take is equal to the love you make" I believe this is true, call it Karma, Cosmic Justice, or casting your bread upon the water, you reap what you sow (seven fold it is said) and that means for the GOOD as well as for the bad). So, with that in mind, I will list some of that charities I feel are my favorites and feel free to post your own ( as long as they are not YOURSELF LOL)
Heidi1
moderator

266+ days ago

---

TexasEquusearch is based close to where I live in Houston, Texas but they will travel thousands of miles to look for missing persons and assist law enforcement in looking for possible murder victims. The organization was started by a man who lost his daughter, and the police did not have the resources to look for her. Texas Equusearch has been doing this work for years now totally with the donations and volunteers who give their time and resouces to help people all over the world look for lost loved ones. This is a very worthy cause at Texas Equusearch
Heidi1
moderator

266+ days ago

---

So... you say "but I dont have a dime to spare to give to any one." Well you dont have to provide any cash at all to help out The Animal Rescue Site. All you have to do is click on the big purple box at the top of the page and the advertisers will donate a small amount to help feed rescued anminals. Browse around the site a bit, you might find something you really need or just cant live without. But at the least just click the purple block once a day to help abandonded pets at the rescue site network. Remember that is The Animal Rescue Site
Dolores1

266+ days ago

---

Well, that certainly was easy, clicking the purple box to help feed the animals! I'll have to visit that site often to click up some more puppy chow, thanks Heidi!
Heidi1
moderator

265+ days ago

---

If animals are not your thing and you would still like to do something for charity but have no extra money you can visit this site and improve your mind at the same time you help the less fortunate. So if you have some time to kill, or you are preparing for your SAT exam and want to do some good while you are at it check outFree Rice.
Carol42

261+ days ago

---

What a great thing to do. So easy, with no effort at all. Then to think someone might eat and an animal as well just because I brushed up on my English and clicked on a purple spot. Thanks, Heidi.
Heidi1
moderator

260+ days ago

---

I think this site is affiliated with the animal resuce site as it has the same set up and business model. You may have heard of them before but it is the Breast Cancer site. So if helping out your sisters with access to free breast cancer screening is your point of interest click the PINK box at the the Breast Cancer Site
Heidi1
moderator

253+ days ago

---

Im sure you are all aware of the devastating earthquake in Haiti. Im providing some links to disaster relief Charities. If you wish to help you can pick from any of these to make a donation. To the best of my Knowlege they are all legtimate. Americares. Another good organization is Mercy Corps And Doctors without Borders, Careand lastly The Clinton/Bush Haiti Fund
Heidi1
moderator

252+ days ago

---

I know some of you on here also are members of MY POINTS. They also have a charitible page where you can contribute MY POINTS to the American Red Cross. So If you would like to donate to the Earthquake efforts in Haiti but cant afford any cash you can give points to My points Red Cross donation
Michelle2

252+ days ago

---

Glad you posted about mypoints Heidi. I just donated both mine and my hubbys points today.

Michelle
Heidi1
moderator

251+ days ago

---

You are so very welcome Michelle. Im just very happy that anyone reads my forum posts and that it may help the unbelievable need there in the Quake Zone.
Michelle2

251+ days ago

---

Just wanted to let you know I read it everytime there is a new post. I should post more often and say thank you. I bet quite a few read and don't think to say anything. I will try to post more often to let you know all the info is much appreciated. I've also been clicking for the humane society and the breast cancer site and doing the vocabulary for the grains of rice.

Thanks for everything!

Michelle
Michelle2

251+ days ago

---


Should have added if anyone is a member of mysurvey.com you can donate your points for Save the Children's Haiti Earthquake Emergency Fund. Every 1000 points is worth a 10.00 donation. It all adds up and they can use all the help they can get.

Michelle

Heidi1
moderator

250+ days ago

---

Michelle I looked up that link you mentioned for My Survey. This looks like a good opportunity for anyone in regular times as well as to make a donation for Haiti. The link isMy Survey
Heidi1
moderator

230+ days ago

---

This is another of my favorite chrarities. As an animal lover I hate to see strays and abandonded animals and I know that sometime people just fall upon hard times and cant afford the pet they once could. This place tries to help people to feed their pets so they dont have to give them up. Check out Daffy's Pet Soup Kitchen and if you are in need and there is a soup kitchen in your area I hope this has helped. If you can help even better!
Wanda22

225+ days ago

---

Thank you very much Heidi for taking the time to find the sites & info & share it with us here.I too am an animal lover & I loved the "Daffy's " site , the pet soup kitchen. This is a great idea! There is nothing like that here where I live in Yancey county, North Carolina, But I am going to spread the word around & try to help get a drop off site located near here as well.It is very much needed as this is one of the most poverty stricken counties in this state.Thanks again, for all your posts & forum pages, I check them regularly!
Heidi1
moderator

225+ days ago

---

This site is a little like Daffy's Soup Kitchen except it was started by a couple of Real Estate agents who saw a need to help animals left behind in Forclosed and abandonded homes. Evidently many people when their homes are forclosed just leave the Pets there locked up with no food or water. I found this also in Rentals I used to have. Some people desperatly try to keep their animals but some dont. This site trys to address this need. So take a look at NO Paws Left Behind
Heidi1
moderator

213+ days ago

---

Many of you are not political but for those who are you might be interested in this. I believe that people remember what you have done TO them or what you have done FOR them. I also think that there is no better way to try to ensure that we make people our friend or our enemy is how we treat them. If we can give people empowerment and education it is much better than bringing them death and destruction. I also think we need to take care of those who we have caused to lose their parents and homes. So I support PARSA which is a NGO which runs Orphanages in Afghanistan and you may want to as well. PARSA
Heidi1
moderator

203+ days ago

---

yall dont forget to click on the purple box on the Animal resuce site Above
Heidi1
moderator

189+ days ago

---

Of course a great way to help animals in need is to Support the ASPCA. Explore the many ways that the ASPCA helps animals and their owners atASPCA
Heidi1
moderator

182+ days ago

---

Now you can play free games to help the animal rescue site. Games like solitare, montris and Gems. Those fun internet games you cant stop playing! Help rescued animals while you have fun. At Animal rescue site free games.
Heidi1
moderator

173+ days ago

---

The US post Office has now Teamed up with Halo pets to help provide for Rescue animals. If you order stamps through this website they will donate food to animal shelters. This is legit, I first saw the advertisement while taking items for the Auction to be mailed at he US post office. So if you use stamps you can help out by getting your stamps at. Stamps to the Rescue.com
Heidi1
moderator

147+ days ago

---

Have you or someone you know needed medical care and had no resources or insurance? Or where they live is so rural as to not have any service provieder? There is an organization which tries to address this need with free services provided by volunteers. They are called Remote Area medical. They service other countries but have recently been making their mission here in America. If you would like to learn about this worthy cause or to help them in anyway check out Remote Area Medical. They also have a traveling Spay and Neuter service, so check them out as well. Have a look at their Veterinary services Veterinary Volunteers
Heidi1
moderator

147+ days ago

---

This is a great organization which I have supported in the past. It is based in Los Angeles, so you angelinos might find it really to your liking. They specialize in helping children who have been burned. Childburn.org
Heidi1
moderator

137+ days ago

---

Avon soon will be partnering with an organization that tries to help eradicate poverty in Africa. they allow women to make beads from recycled paper. It is called Bead for Life. These women make the beads by hand and sell them for money that allows them to build small business and some build homes. The Key to eradicating poverty anywhere in the world is empowering women. So check out Bead for life and look for the bead jewlery in your Avon brochure or on the website. Help imporve the world with Bead for Life
Trish1

135+ days ago

---

The Bead for Life is such an incredible idea.
Heidi1
moderator

134+ days ago

---

Thanks Trish, The bead for life Jewlery will be available in campaign 13 if you are interested. I find it to be very different and very pretty.


Heidi1
moderator

109+ days ago

---

Well another month, another disaster. If anyone is interested in helping out the Gulf Coast you can make a donation to the International Bird Rescue Research Center. Or if you are interested in environmentalism in general check out the Environmental Defense Fund

Also the National Wildlife Federation has not only the opportunity to make donations but also you can volunteer if you feel the need to be involved in the solution! Check them out. The gulf coast needs all the help we can get.


Heidi1
moderator

100+ days ago

---

If you buy a bottle of DAWN dish washing liquid and go to this website Dawn Saves Wildlife.com and put in the code at the bottom of the bottle Dawn will donate a dollar for every bottle you buy to wildlife rescue at the Marine Mammal Center and the International Bird Rescue Research Center. So go out and buy some dishsoap!!!
Heidi1
moderator

86+ days ago

---

This site not only has great and unusuall merchandise it supports the Disadvantaged women all over the world who produce the items. You will find things from Asia, Bosnia and the United States and many other countries as well. If you want to help women all around the globe check out GlobalGirlfriend

Click on Meet the artisans to read about all of the manufacturers
Heidi1
moderator

68+ days ago

---

How about being a LOCAL Girlfriend (or boyfriend) to our girl Trish who has had a rough patch lately and is looking at possible homelessness. John has hatched a plan to help her out. If you want to help the gal who has helped you out here at Tag so many times you can send a donation through paypal to

[email protected]

.

You can read all about it or find other payment methods at gonegambling forum page
Trish1

66+ days ago

---

Heidi,

Due to your post, I have had some truly amazing messages of encouragement. Thank you for your thoughtful post. It's deeply appreciated as is everyone who has taken the time to contact me.

Trish
Heidi1
moderator

66+ days ago

---

Thanks Trish, I just wish I could type. I just read the post and man I have so many errors. Ok on to the edit button. ROLF. Well I sent you a small donation. I hope this post has gotten some others to help a bit too, especially some of those who have won cash here.
Heidi1
moderator

43+ days ago

---

Here is a charity I have used in the past. I saw the story of Angela Logan who was about to lose her home due to forclosure. She began baking and selling cakes to try to save her house. Eventually this company took up her cause and filled the great amount of orders she got from the publicity. They also send cakes to soldiers overseas and others who have special circumstances. If you want a great cake and and to help others out or just to brighten the day of a soldier serving overseas check out Bake Me A wish
Heidi1
moderator

43+ days ago

---

If you are the one IN NEED of help with your mortgage or need debt counseling you might try Greenpath Debt solutions. They are a non profit debt solution company. They are nationawide and will counsel you over the telephone if you like. They have many tools you can use to help your situation like their downloadable ebook "Debt Free in Due Time or many of their other self help guides and schedules at their self help page Tools and tips. If you feel you are drowning and need a hand extended to help you get your head above water this place might help. Give them a try.
Heidi1
moderator

19+ days ago

---

have you clicked on the purple box today?