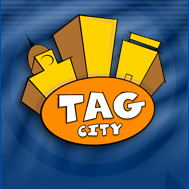 Welcome to Looky Lou's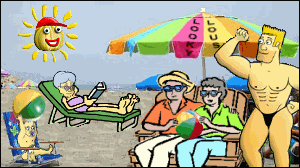 LOOKY LOU'S is here to help you find unique and wonderful gift ideas.

An easy to use website - full of great Gifts, Fine Teas and Coffee, Candles, Design-your-own Custom Gift Baskets, Fine Chocolates, Jewelry, Flowers, Gourmet Incredible Edibles, Online Groceries, Kitchenwares, Housewares, Special Finds, HOT Deals and lots of other neat stuff at reasonable prices- LookyLous.com


Here's some of the great deals that Looky Lou's offers:






Visit Ruby's Tag-page
Huge jewelry sale - All proceeds go to Trish and her son to help them get their home! Anyone who orders jewelry from now until August 30th, will get a 20% discount on each and every piece! click banner to go to Ruby's site.






OH BOY, Clearance Bins! Check out Overstock.com Steals of the Week!

Huge Savings with Online Rollback Specials at Walmart.com!




Adagio Tea Give that special someone a Tea Starter set.
This easy to use heartfelt gift will remind them of you every time they indulge in that perfect cup. Adagio's Tea Starter Set comes with a totally terrific tea brewer and four sample tins of scrumptous tea. You also receive A Guide To Tea, a beautiful 88-page book on the history and enjoyment of tea free with your first Adagio Teas order, all for only $19. Your special love will think you are a hopeless romantic if you include a candle or two. And don't forget that grandmothers, sisters, aunties, nieces and little girls of all ages would consider this a very special gift.






BLUE BOX FREEBIES: HELP LOOKY LOU'S STAY A TAG SPONSOR

Limited Time Only! Request a Tag Raffle Ticket when you sign up for these Blue Box Freebies:



GAME FLY
Rent Video Games Online - 6,000 Titles On All Consoles - Xbox 360, Xbox, PS3, PS2, Wii, Gamecube & Gameboy Advance - Play Today For Free! Try Game Fly
Sign ups for Game Fly Free trial can request a Shoppers Raffle ticket!



JOIN SNAG A JOB.com ...IT'S FREE
Need A Part-Time Job? Search over 100,000 part-time and full-time hourly positions in your area on ]SnagAJob.com. - THANKS!

JOIN COOL SAVINGS ...IT'S FREE
Print REAL coupons from your computer at CoolSavings! Get Free stuff, free samples, coupons, codes and savings for grocery, travel, health & beauty, baby, free samples- THANKS!

FIESTA RPG GAME ...IT'S FREE
Always free to play! - Fiesta invites players to join other brave adventurers in the fantasy land of Isya. Slay dangerous beasts, battle one another in a fierce guild war, or even craft items and sell them in your personal store. Enjoy unlimited free fun with your friends. To claim your free raffle ticket you need to register, download, install, log into, and create a character within the game. - THANKS!

JOIN YOU PET ...IT'S FREE
AND ONLY TAKES A MINUTE TO JOIN!
You Pet - A place where pets rule! The premier social network for you and your pets! $100 gift card contest every week, make friends, forums, pet tips, pet videos and lots more. YOU MUST CONFIRM YOUR EMAIL ADDRESS TO COMPLETE YOUR SIGN UP WITH YOU PET- THANKS!

JOIN CAFE MOM ...IT'S FREE
AND ONLY TAKES A MINUTE TO JOIN!
Cafemom - A place for moms to find new friends, have fun and express themselves. Great place to network for TAG- THANKS!



Get4 bags of Boca Java gourmet coffee for $8.95 + FREE shipping

The Louis L'Amour Collection-the best western novels ever written. Order Your Preview Now and get FREE Playing Cards

HUGE TEAPOT SELECTION and everything else for the kitchen from Cooking.com

JOHN'S JACKPOT TEA & other looky Lou's Tea blends


-LOOTERS CENTRAL-

My Team is The Looky Lou Looters
The funnest (and loudest) team on the site!
(Meet The Looters and sign our guest book!)

LOOTERS' "DON'T OPEN TIL CHRISTMAS" PRIZE TOURNEY WINNERS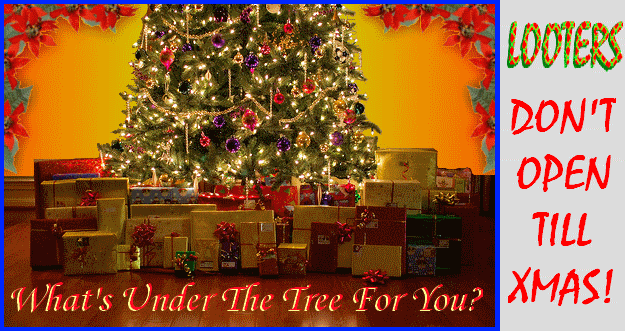 Congratulations Winners!
click to enlarge

1st: Bobbie1 | 2nd: judy11 | 3rd: Paula31 | 4th: joan3 | 5th: ADAM5 | 6th: Lynda2 | 7th: shirley2



Click here to Check Out Our Past Tournaments!

Take up the LOOTERS CHALLENGE, HOLD YOUR OWN TOURNEY SOON!



...I made a "Myspace" page for TAG, click here to go see it .
Why don't you join myspace and link to it...let's help spread the word.

...My personal myspace


---
Something For You
Hey, Guess What?

Are you still trying to figure out a Tag member's GoneGambling alias? I put together a list that matches up Tag names with GG names. It's not complete, but I will continue to add names as I figure them out...mssg me at Tag and tell me your GG name and I'll add it on.
Here's the roster LINK .....You'll get a GG POPUP GAME too!

......FEATURED SPECIAL......

Adagio Teas....the number one destination for tea online

Tea Starter Set...LINK

Our most popular gift item, combining an easy-to-use teapot and four samples of our best-selling teas. Discover the startling difference in aroma and taste between mass-market brands and our award-winning teas.


What makes our teapot unique? The most convenient teapot you will find anywhere - we guarantee it. When tea is ready, simply place it atop your cup. This will cause a valve at the bottom to release. Crystal-clear tea flows down, while the mesh filter retains all the leaves with one of the best infusers on the market. Super easy to clean and dishwasher safe. And it's microwaveable - perfect for the office or the road. You will wonder how you got along without one.
All for only $19.00... LINK

Available Starter Sets:
Black: earl grey bravo, english breakfast, irish breakfast & yunnan jig
Green: citron green, genmai cha, green pekoe & hojicha
Flavors: mango, oriental spice, strawberry & vanilla
Herbal: blood orange, chamomile, rooibos & spearmint





Free wrapping and 'Guide to Tea' book included with all gift sets...LINK


......Scroll Down for More on Tea......



Ever have one of
those days?

..........................................TAG TOONS!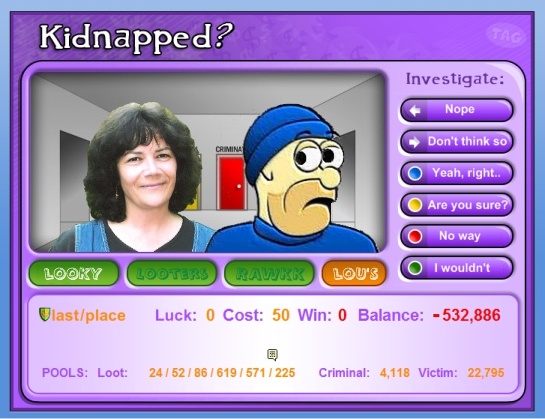 Click to enlarge.

Who's After The Criminal?... LINK
Trish Gets In The Act.... LINK
After The Criminal 3, Guest Appearances of Gonegambling Celebs... LINK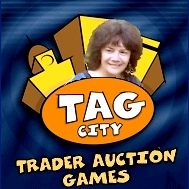 More On Tea...

All teas (except herbal) come from the same plant.

The differences stem from how they are processed.

How the tea leaves are processed will determine their final classification as black, green, and oolong teas. The main difference between the many tea varieties is how much oxygen the leaves are allowed to absorb during processing. Much oxygen produces dark-colored black teas. Little oxygen results in green tea. Unprocessed leaves are called white tea.

black tea
undergoes a full fermentation process composed of four basic steps - withering, rolling, fermenting, and firing (or drying). First, the plucked leaves are spread out to wither. The withered leaves are then rolled, in order to release the chemicals within the leaf that are essential to its final color and flavor. The rolled leaves are spread out once more to absorb oxygen (oxidize), causing the leaves to turn from green to coppery red. Finally, the oxidized leaves are fired in order to arrest fermentation, turning the leaf black and giving it the recognizable tea scent.

green tea
is often referred to as "unfermented" tea. The freshly picked leaves are allowed to dry, then are heat-treated to stop any fermentation (also referred to as oxidation). In China, traditional hand-making methods are still employed in many places, particularly in the manufacture of the finest green teas you'll find offered offered at Looky Lou's.

oolong tea
is generally referred to as "semi-fermented" tea and is principally manufactured in China and Taiwan (often called Formosa, its old Dutch name). For the manufacture of oolongs, the leaves are wilted in direct sunlight, then shaken in bamboo baskets to lightly bruise the edges. Next, the leaves are spread out to dry until the surface of the leaf turns slightly yellow. Oolongs are always whole leaf teas, never broken by rolling. The least fermented of oolong teas, almost green in appearance, is called Pouchong.

white tea
is produced on a very limited scale in China and India. It is the least processed of its many varieties. The new tea buds are plucked before they open and simply allowed to dry. The curled-up buds have a silvery appearance and produce a pale and very delicate cup of tea.

scented tea
is created when the additional flavorings are mixed with the leaf as a final stage before the tea is packed. For Jasmine tea, whole jasmine blossoms are added to green or oolong tea. Fruit-flavored teas are generally made by combining a fruit's essential oils with black tea from China or Sri Lanka.

Want to do a little experimenting? Looky Lou's has some of the most wonderful teas you'll ever try! To easily find them just click on this ]LINK.



Two Factors: Time and Temperature


Tea tastes best when consumed within a year after production. To shield tea against the damaging effects of air and light, it should be stored in opaque and airtight canisters. Metal tins seem to function best in this role. Most of our teas, including the sample tins, are available in the airtight, UV-blocking tins.

Suggested ratio is one teaspoon of leaves per cup of water. However, the light and voluminous teas will taste best with twice that. To steep, please use boiling water (212F) when preparing black, dark oolong and herbal teas. And it's important to use cooler (180F) water when steeping green, light oolong and white teas. And remember to not over-steep, or your tea will taste bitter. Rule of thumb is 5 min. for most black, 7 min. for dark oolong and white, and only 3 min. for light oolong and green teas.

Iced tea made from real leaves tastes great. And is very easy to make. Simply double the amount of tea leaves (making it two teaspoons per cup of water), and steep as usual (five minutes in most cases). Once tea is ready, dilute with an equal amount of cold water or ice. Garnish with mint or lemon, and enjoy its great taste.

Have you tried Rooibos Tea?
Rooibos (pronounced 'Roy-boss'), colloquially known as Red Tea, is an herbal plant that grows in South Africa. Rooibos is a flavorful, caffeine-free alternative to tea for those seeking to eliminate caffeine intake. Ours is a top-grade, organic African tea. Why don't you try the Rooibos Sampler? Here's the LINK

A little Humor...

Here's a joke my hip old Auntie sent me to share with you:

POOF, THE LIGHT GOES OFF

A 76-year-old man goes for a physical. All of his tests come back with normal results. The doctor says, 'Harry, everything looks great. How are you doing mentally and emotionally? Are you at peace with God?'

Harry replies, 'God and I are tight. He knows I have poor eyesight, so he's fixed it so when I get up in the middle of the night to go to the bathroom, poof! The light goes on. When I'm done, poof! the light goes off.'

'Wow, that's incredible,' the doctor says. A little later in the day, the doctor calls Harry's wife. 'Ethel,' he says, 'Harry is doing fine! But I had to call you because I'm in awe of his relationship with God. Is it true that he gets up during the night and poof! the light goes on in the bathroom, and when he's done, poof! the light goes off?'

'Oh my God!' Ethel exclaims. 'He's peeing in the fridge again!



Like my page? I hope so, I enjoyed making it. Why don't you make one? It's fun and we can all get to know each other.

If you'd like some help or have questions about setting up your own personal page you can email me through Tag, I'd be happy to help. I'd be glad to add you to my buddy list too, just ask me...I won't bite.
-Dee

:
Views:80774 Score:212
Ratings
| | |
| --- | --- |
| | Diane1: That is very interesting, didn't know what the differences in tea were. I want to try some out. |
| | |
| --- | --- |
| | Joann1: That starter set is way cool and the shipping is CHEAP ! |
| | |
| --- | --- |
| | connie1: GREAT JOB BUT I DIDNT SEE MY NAME ON THE LIST. WHAAAAAAA ...LOL C U SOON |
| | |
| --- | --- |
| | meki1: LOOTERS RAAAWWWWWKKKKKK Super hugs! |
| | |
| --- | --- |
| | Melanie8: That is the funniest joke i've heard in a long time! Thanks!! |
| | |
| --- | --- |
| | gary16: Momma D!!! Hey hun, hope all is well |
| | |
| --- | --- |
| | Pamela6: Dolores great information Thank You |
| | |
| --- | --- |
| | Mary23: love the site! Wanted to come by & say 'hi'!!! |
| | |
| --- | --- |
| | Kat2: your page is awesome.....wish I could do something like this!!!.....lol |
| | |
| --- | --- |
| | joan4: Yahoo! Great page, you should work for the Washington Post! (smile) |
| | |
| --- | --- |
| | Angie7: i would love to try this wonderful tea |
| | |
| --- | --- |
| | kelley1: great page helpful info thanks! |
| | |
| --- | --- |
| | stacey3: Hi! Thank you for the nice comment on my page ! :) |
| | |
| --- | --- |
| | Lisa63: Hi Dolores, nice to meet U. Great page! Loved the cartoon 'bout gas prices! |
| | |
| --- | --- |
| | gail1: great page and thanks for the help |
| | |
| --- | --- |
| | pamela22: great page, great reading, lots of info to! |
| | |
| --- | --- |
| | RUBY1: Looters Rawk!!! Great page Dee |
| | |
| --- | --- |
| | Nan4: I love all kind of tea and this is really great info.I just ordered my first tea form your site... |
| | |
| --- | --- |
| | LAURA2: Absolutely the BEST!! You are talented!! |
| | |
| --- | --- |
| | Coleen2: I love it , the best page I have seen so far |
| | |
| --- | --- |
| | Lisa88: Awesome Page D! You are very talented! |
| | |
| --- | --- |
| | wendy1: Just read the joke its fab thanks for the laugh |
| | |
| --- | --- |
| | teresa40: I Really Enjoy Reading Your Page. And Have Gotten some GREAT Info From It. Thanks! |
| | |
| --- | --- |
| | shane19: wow cool page i learn something thanks |
| | |
| --- | --- |
| | Wanda22: excellent page, great joke,Great that you are here with us all at Tag !! |
| | |
| --- | --- |
| | Connie2: great site, I really enjoyed looking and checking things out |
---
My Friends
Adam1
,
al1
,
alicia8
,
andy1
,
Angela28
,
Angie7
,
anita1
,
anita2
,
Anita3
,
anna1
,
Anna20
,
Anne1
,
Anne2
,
annette1
,
april1
,
arlene1
,
BARB2
,
Barbara2
,
Becca1
,
Betsy1
,
bette1
,
bette2
,
betty2
,
betty6
,
Beverly1
,
Beverly4
,
Bill1
,
Billie6
,
Bobbie1
,
Brandon4
,
Brenda1
,
brent4
,
bruce13
,
CARLA5
,
Carol1
,
Carole2
,
Carolyn2
,
carroll1
,
Charleen1
,
Cher1
,
Cherish1
,
cheryl1
,
chioma1
,
chris1
,
Chris8
,
christina1
,
Chuck2
,
Cindy1
,
cindy39
,
connie1
,
Connie2
,
Cynthia6
,
Dan1
,
dan11
,
daniel1
,
David27
,
Dawn1
,
Dawn3
,
Deanne1
,
Deb6
,
Debbie1
,
Debbie4
,
Deborah1
,
Diane1
,
donald5
,
Dorothy1
,
Edward11
,
Edwin1
,
elizabeth1
,
elizabeth5
,
emily5
,
Ferrel1
,
gail1
,
gary16
,
ginger2
,
Hector1
,
Heidi1
,
helen12
,
jack11
,
james1
,
James2
,
james5
,
Jamie1
,
JANE2
,
jc1
,
Jeff1
,
Jeffrey1
,
jeffrey3
,
jeffrey3
,
Jennifer82
,
Jerry1
,
Jerry2
,
JESSE1
,
Jessica2
,
Jo1
,
joan1
,
joan3
,
joan4
,
Joann1
,
Joanne3
,
Joelle1
,
John1
,
John2
,
John6
,
jonathan6
,
Joseph15
,
Judy33
,
Julie11
,
julie5
,
Julie6
,
Jyothisree1
,
Kat2
,
Kathie2
,
kelley1
,
kenene1
,
kevin23
,
Kim6
,
Kim9
,
Larry2
,
LAURA2
,
Laurie1
,
Lewis3
,
lexie1
,
LindaK.1
,
LISA13
,
Lisa63
,
Lisa83
,
Lisa88
,
lois1
,
Loretta4
,
Lori2
,
Lynda1
,
Maha1
,
mandie1
,
marcy2
,
Marilyn2
,
Martha5
,
Mary13
,
mary23
,
mary29
,
Matt8
,
max4
,
meki1
,
Mel1
,
Melanie8
,
Michael1
,
michael12
,
michael26
,
Michelle1
,
Michelle19
,
Michelle2
,
Nan4
,
Neatha1
,
Nita1
,
Oleg1
,
OnlineSlot1
,
Orlin1
,
pamela2
,
Pamela6
,
pat1
,
patricia3
,
Patricia4
,
Patrick6
,
Patti2
,
Peter1
,
Phillip1
,
Randy1
,
Ray2
,
rick1
,
Rita1
,
Rita10
,
robert51
,
robert75
,
Robyn4
,
roseanne1
,
Rosie1
,
RUBY1
,
Samantha7
,
Sandra27
,
Sandy4
,
Saralee1
,
scott5
,
Sharalyn1
,
sharon2
,
sharon21
,
shavonne1
,
Sheila8
,
Sheri1
,
Sherri1
,
Shirley1
,
shirley2
,
Shirley4
,
siva1
,
Slotland1
,
stacey3
,
stephen1
,
sue11
,
sueb561
,
teresa22
,
terissa1
,
Theodora1
,
thomas12
,
tina37
,
tina4
,
Tina5
,
Tina6
,
tina7
,
tonya1
,
topica2
,
Trish1
,
VICKY3
,
Yahaira1
,
Yvonne1
Direct reference to this page using the following text http://www.traderauctiongames.com/community/?id1=30