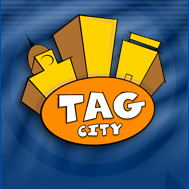 Carol42's Page
GOLD MEMBER
Note: The views are counted when an opening comment has been created. You must have an opening comment in order to get a viewcount for this page.




This is a list of what you think is hot in other members pages. A quick link if you will.



Welcome
Time has passed so quickly since I came online just to "visit" this site...this "TAG City".How fast time has gone. I don't feel like a visitor anymore. Everyday lately I meet a new person that was here all along but I'm finally bold enough to talk to those who I had not met in my first few weeks...had seen their names in chat as I learned new games and got better at older ones. Such nice people. I used to think that some of the people online were surely not your average everyday good human being. lol...TAG has really proved me wrong. There really is someone who cares about those of us who want to play games, talk with good people, and try to keep it affordable for all, I doubt that there is such another site as this one. I've been all over the web, which is called worldwide...of course not everywhere, but I've yet to find another place like this. I really am so happy that I came for a "visit"!!!
---
Blog
---
My Friends
Bill1
,
Bobbie1
,
Cindy1
,
deberah1
,
Heidi1
,
james1
,
JAmes31
,
Jeffrey1
,
John1
,
RUBY1
,
Sandy4
,
Trish1
,
Trish1
Direct reference to this page using the following text http://www.traderauctiongames.com/community/?id1=19125