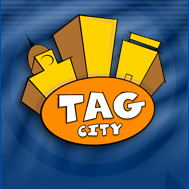 About Online Games Sites
Online games sites are very popular, it's almost as if they have taken over the Internet. A search on Google for the words 'online games' returns more than 51,000,000 results.
Who likes to play games? Most people it seems. Pogo.com in 2001 had 17 million registered members. That was 7 years ago. Pogo.com has continued to grow to this day. Although Pogo.com has many members, many of their games are very much the same as what you'll find on a host of other sites. Games range from the basic board type games to slots, poker and mostly any other type of game. Most of the Pogo.com games offer a jackpot where the maximum you can win is $4,999. That's if you are lucky enough to win it.
Another big name in the online games area is Gamesville.com. These guys have been around since the year dot.
As the search results indicate, there's plenty of other gaming sites online as well. TraderAuctionGames.com has very unique games. They are games built specifically for this site and you will not find them anywhere else on the Internet. The custom game designs are sure to set TraderAuctionGames.com apart from sites like Pogo.com and Gamesville.com well into the future.
Many people like to spend their spare time on the Internet. You can only seek out and study so much information though. After a while it's time for a break and that is when people gravitate towards their favorite games sites. Playing online games is relaxing and a break from reality and the stresses of everyday living. Whatever their reasons for playing online games, it is becoming a favorite for almost every household, with people playing from every age group.
Would you like to read more about games? See our early games history to find out how it all started.