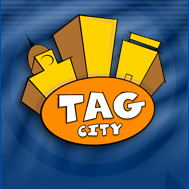 carroll1's Page
GOLD MEMBER
Note: The views are counted when an opening comment has been created. You must have an opening comment in order to get a viewcount for this page.

January




This is a list of what you think is hot in other members pages. A quick link if you will.



Welcome
HI! I'm carroll1 (cadurham at GoneGambling.com). I've been a member since TAG started and I love it here! I can't wait to see how we all grow as a stupendous site and close family and friends!
---
Blog

EVOLUTION
* Merrit Malloy

I've come a long way on paper
All those days I thought I couldn't live through
Have all been here and gone.

I still remain confused with my own evolution.
I shall always have quiet resurrections
Of where I've been and why.
There is still a Disney edge on all my dreams,
But I am not led anymore by restlessness or ultimatum.
I have unlearned my fantasies
So that I may fill myself with something real.

I have loved and I have been loved,
Not always simultaneously.
I have given and I have taken,
Not always without motive.
My life has been a curious design of contradiction
But I think I chose my own sorrow.
I had to experience it and discover it
In order to create my own particular peace.


I found this poem in the early days of my recovery from a drug addiction. I have it framed and hanging on my computer desk as a daily reminder...everything happens for a reason although we may not understand at that particular moment.

Views:1367 Score:53
Ratings
| | |
| --- | --- |
| | Peter1: very nice keep up the good work. Pete |
| | |
| --- | --- |
| | Jamie1: Great Start Keep up the good work!!! Luv ya (((hugz))) |
| | |
| --- | --- |
| | Kathie2: Nice! Ya need some color = ) |
| | |
| --- | --- |
| | Heidi1: Nice page, very heartfelt |
| | |
| --- | --- |
| | Dolores1: Hi Carroll, glad I found your page, very nice |
---
My Friends
Anne1
,
annette1
,
arlene1
,
Arlie1
,
Bobbie1
,
Carole2
,
Dolores1
,
dorothy2
,
gail1
,
Heidi1
,
Ifon1
,
james5
,
Jamie1
,
JANE2
,
John1
,
Kim9
,
LANI1
,
Linda1
,
lois1
,
Maha1
,
Mary23
,
Mel1
,
Peter1
,
robert51
,
sharon2
,
Tammy4
,
Tina5
,
tony16
,
Trish1
Direct reference to this page using the following text http://www.traderauctiongames.com/community/?id1=118