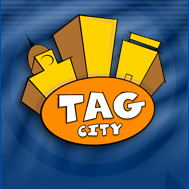 Population: 20,490
Out and About: 68
Most Popular Game
Butterfly Net: 9
Largest Prize Pool
Platinum Jackpot: 110,216
Largest Win 24 Hrs
Race To The Moon
Brenda2: 50,030
Most Recent FPB
jeanette10: 2,208
Next FPB: 2,100


TAG City Members Poll
Topic: Which of the following is your favorite festive time each year?
Results: [1]

15% [2]

51% [3]

4% [4]

14% [5]

14% after 498 votes.
Source:
This poll is open to all TAG members.
All votes are worth somewhere between 100 and 500 Points.
More Recent Polls
inez2
Voted for
1
Get prezzies eyeah
bobbie7
Voted for
2
It's pretty and the kids like it best.
loretta13
Voted for
5
i love seeing the little ones in their costumes
sandy4
Voted for
4
Caught between Christmas and Thanksgiving but I think Thanksgiving is my favorite, it's slower paced then Christmas.
chris8
Voted for
4
This is when the family all gets together and enjoy each other and a great meal.A time to be thankful for we all have, not for what we want.
sandy2
Voted for
5
I love to host a great big party at my local community centre.
Carol42
Voted for
2
Christmas is my favorite time of year because I think for the most part I'm a giving person and it's always a chance to be able to give with a special reason behind it. Our family is always together on Christmas and I so enjoy that. Especially the smallest ones. It is such a joy to see them so excited and in our family it isn't only the "Santa" season, but each child knows the true story of Christmas and the reason for the real celebration. Christ....mas...the reason...
Joan4
Voted for
4
I love Thanksgiving. The smell of the turkey and dressing cooking all night keeps me awake all night. I LOVE THAT AROMA! The day of Thanksgiving is preparation of all of the rest of the meal, excluding the pumpking pies, and what a feast we have. I love having all of my friends and family gathered in one place, to give thanks for all the blessings God has given us during the past year. Yes, Thanksgiving is a time of giving and sharing.....I always manage to donate items to my local church, as they give away 15 baskets each year to families who have nothing for Thanksgiving. To me, Thanksgiving Day is THE most important holiday of the year!
Michael1
Voted for
1
Because i made it one more year
CONNIE2
Voted for
2
It is a time for giving and sharing with friends & family
RUBY1
Voted for
2
The best part of the Christmas holidays is all the family gets together. But I also love the decorations the caroling and of course the FOOD!! Glad it only comes once a year lol
judy10
Voted for
2
i love giving and getting gifts at the same time
james62
Voted for
4
it is the one Holiday that people can get together without the pressure and anxiety of measuring up in one way or another
bobbie1
Voted for
1
I would have to say my birthday because it is also Valentine's Day. I get twice the gifts and twice the love!
Joann1
Voted for
5
BOO!
andy1
Voted for
4
i love food. and bah humbug. lol. no food is good . to much hoopla with xmas
PATTY1
Voted for
2
love the lights
carole2
Voted for
2
it was a toss up between christmas and easter. I always like Easter because it begins Spring and with it comes hope.
Patricia23
Voted for
3
My most tolerable time otherwise i dont tolerate another times well at all
gloria1
Voted for
1
cause i know it will be quiet and peaceful...i hate the holidays