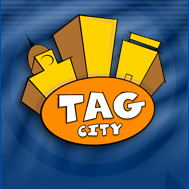 BARB2's Page
GOLD MEMBER
Note: The views are counted when an opening comment has been created. You must have an opening comment in order to get a viewcount for this page.




This is a list of what you think is hot in other members pages. A quick link if you will.



Welcome


Hi I'm Barb2 here at tag and BARBWIRE at gg. I am the teamleader of BARBWIRES BANDITS - GO BANDITS....

I live in Jackson, Michigan, I am 55 years old and single. I have one child, my daughter Storme who is 25 and a pug named Sasse who is with me constantly - when I am not working. I work in a call center for DTE energy in Detroit.

I have been a member of Tag since it's opening and I love it, especially kidnapped.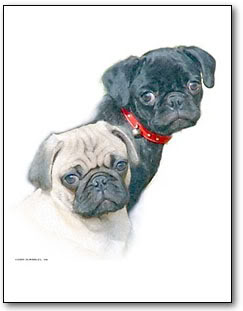 ---
Blog
"I am participating in the best Gold or Platinum personal page competition. Please rate my page to give me a vote. The higher you rate my page the better my page will rank on the final day of the competition. Please rate my page on the text above and also the comments I have made in the Public section on the right of this page."
Views:1934 Score:143
Ratings
| | |
| --- | --- |
| | Kathie2: Love the Doggie Pics! Take a peek at mine,,too cute! |
| | |
| --- | --- |
| | Nita1: Love the dogs, nice page |
| | |
| --- | --- |
| | Diane1: nice job Barb, Cute doggie pix |
| | |
| --- | --- |
| | LAURA2: Very cute - short and sweet! |
| | |
| --- | --- |
| | meki1: Looters RAAAAAAAAAAWWWK! Good luck to the Bandits! Hugs |
| | |
| --- | --- |
| | Angie7: Hi Barb looks great - Angie's Kodiak Angels are here to play. |
| | |
| --- | --- |
| | Tamara4: Love the pics and animation! Very trusting to share so much 'personl' info. |
| | |
| --- | --- |
| | Paul5: Hello, Glad to meet you! Nice site |
---
My Friends
april1
,
Carole2
,
Carole2
,
Charleen1
,
CHRISTINE9
,
Danielle3
,
Diane1
,
Diane2
,
emily5
,
james1
,
Jamie1
,
Jeffrey1
,
Jerry1
,
Kathie2
,
Lisa33
,
Loretta4
,
matthew6
,
Neatha1
,
Rhonda4
,
Rusty11
,
Sherri1
,
STORME1
,
Susan2
,
Tina21
,
Tina5
Direct reference to this page using the following text http://www.traderauctiongames.com/community/?id1=1279