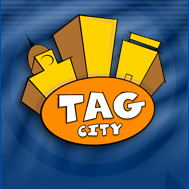 Dorothy1
Pugster is your online source for Italian charms and fashion jewelry! Pugster carries thousands of Italian Charm styles, including create your own custom and laser charms.
We have a huge selection of fashion jewelry, with collections include sterling silver, mother of pearl
and murano glass. At Pugster, you can always find something to fit both your style and your budget!

Click here for over 15,000 charm designs, other fashion jewelry, fast shipping and weekly specials.
Hot Products:
Fashion Pendants & Necklaces by Pugster. The best selection of Murano Glass, CZ, Stainless Steel and more. Check for weekly specials!
Murano Glass Pendants by Pugster. Art meets fashion in our colorful and stylish Pendants and Necklaces. Great for any occasion!
Disney Italian Charms at Pugster. Find officially Licensed Italian Charms with Mickey, Tinkerbell and all your favorite characters.

Pugster Body Jewelry - Great selection of Belly Button Rings at Pugster! Choose from birthstones, letters, animals and more.
CHECK TAG AUCTIONS OFTEN TO SEE WHAT YOU CAN FIND FOR FREE!!!
---
Important
STILL SELLING VITAMIN POWER PRODUCTS!!



PLEASE CHECK IT OUT... LINK

IN ORDER FOR ME TO GET CREDIT FOR YOUR ORDER, YOU MUST TYPE IN THE COUPON CODE 98039VP UPON CHECKOUT WITH EACH ORDER.

*Free nutritional reference guide chart with your order.

Views:13708 Score:10
Ratings
---
My Friends
amanda21
,
angela35
,
Angie12
,
anita1
,
anita2
,
Anne1
,
Anne3
,
annette1
,
april1
,
ariekes1
,
arlene1
,
Arlie1
,
Art1
,
Ashley1
,
BARB2
,
barry1
,
Beverly1
,
Beverly2
,
Beverly2
,
Beverly4
,
Bill1
,
billy1
,
Bobbie1
,
bobby1
,
Brenda15
,
Bruce2
,
bruce7
,
Carole2
,
carrie1
,
carroll1
,
caryn1
,
Charleen1
,
Cher1
,
chris1
,
chris31
,
Chris8
,
christina1
,
Cindy1
,
cindy2
,
Clarence2
,
cmn1
,
connie1
,
Connie2
,
Cynthia6
,
daniel1
,
Danny2
,
David7
,
Dawn3
,
Deanne1
,
DEBBIE31
,
Debbie4
,
deberah1
,
Deborah25
,
Diane1
,
Diane2
,
diane4
,
Dolores1
,
donna31
,
Dori1
,
dorothy2
,
Dwayne1
,
Earl6
,
Edwin1
,
elizabeth15
,
Elizabeth2
,
elizabeth5
,
Ferrel1
,
Frances2
,
gail1
,
Ginger1
,
Gloria1
,
Gold1
,
Greg1
,
Heidi1
,
Heidi2
,
james1
,
JAmes31
,
Jamie1
,
JANE2
,
Janet1
,
Jean1
,
Jeanne7
,
Jeffrey1
,
jeffrey3
,
jennifer3
,
jennifer7
,
Jerry1
,
Jerry2
,
Jessica2
,
jessie6
,
joan1
,
joan2
,
joan3
,
Joanie1
,
Joann1
,
John1
,
John2
,
John44
,
John6
,
jonathan6
,
joshua1
,
judy2
,
Julia1
,
julie5
,
karen13
,
Kat2
,
kathy2
,
Kathy35
,
Kelly1
,
kenene1
,
kenharris1
,
Kim6
,
Krystal6
,
LARRY5
,
LAURA2
,
Laurie1
,
Leann1
,
Linda1
,
Lisa8
,
Lisa88
,
lois1
,
Loretta13
,
Loretta4
,
Lori2
,
mari1
,
Marilyn2
,
mark1
,
mark22
,
mark25
,
Marlin1
,
Martin2
,
Mary92
,
Matt8
,
meki1
,
Mel1
,
Melanie1
,
Michael1
,
michael12
,
Michael16
,
Michelle1
,
Michelle2
,
mike1
,
missy1
,
misty1
,
nadialeonora1
,
nancy1
,
Neatha1
,
Nita1
,
oussa121
,
Pam16
,
PAm2
,
pamela2
,
pamela22
,
pat1
,
Patricia23
,
Patricia4
,
Patrick6
,
pattylynn1
,
Paul7
,
PEGGY1
,
peggy14
,
Peter1
,
Platinum1
,
Raelene1
,
Reba1
,
regina7
,
Rhonda19
,
Rhonda4
,
rick1
,
robert51
,
Robert9
,
Ronda1
,
RUBY1
,
Samantha7
,
Sandra10
,
Sandra15
,
sandy2
,
Sandy4
,
Sarah16
,
sean2
,
Sharalyn1
,
sharon2
,
Sherri11
,
Sherry31
,
Shirley1
,
Shirley4
,
Silver1
,
Slotland1
,
Slotland1
,
stacey3
,
stephen1
,
steven8
,
Sue1
,
sue11
,
suzanne13
,
TAM1
,
Tammy2
,
Tammy4
,
Teresa1
,
Theodora1
,
thomas12
,
Tina5
,
Tina6
,
tonya1
,
Trish1
,
Yvonne1
Direct reference to this page using the following text http://www.traderauctiongames.com/community/?id1=86