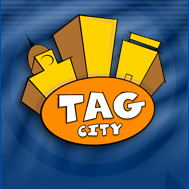 Slotastic1's Page
PLATINUM MEMBER
Note: The views are counted when an opening comment has been created. You must have an opening comment in order to get a viewcount for this page.


Spins Remaining:
Win % of
0
Points, with Correct Letters.
| | |
| --- | --- |
| 2: | 100 |
| 3: | 500 |
| 4:(2%) | 0 |
| 5:(5%) | 0 |
| 6:(10%) | 0 |
| 7:(60%) | 0 |
So Far:




This is a list of what you think is hot in other members pages. A quick link if you will.

Welcome to Slotastic at TAG City

Slotastic welcomes the opportunity to issue Gold memberships to TAG City members. Please submit your request early if you want us to award you with a Gold TAG City membership. We only have a limited number available each month. Submit your request from the Renew / Upgrade link on the right side of your members area.

At Slotastic we welcome players from all over the world including most States in the USA. Winning is easy at Slotastic with a huge range of online slots and popular table games.

Visit Slotastic now.
---
Blog
Please post here what your favorite online casino platform is? Microgaming, Real Time Gaming (RTG), Playtech or perhaps Slotland or Winaday?
Views:12222 Score:44
Ratings
| | |
| --- | --- |
| | Wanda22: Thank you so much for sponoring Tag City & welcome aboard! |
| | |
| --- | --- |
| | Dorothy1: Welcome! Slotland is my favorite. :) |
| | |
| --- | --- |
| | Debrah2: welcome to tag and thanks for being a sposor here i like the rtg platform can play them for fun at least. live in a banned state. |
| | |
| --- | --- |
| | Mary23: Welcome! Will check out your links and check it out! |
| | |
| --- | --- |
| | Dolores1: Glad to see you sponsoring TAG, thanks! |
---
My Friends
Platinum1
Direct reference to this page using the following text http://www.traderauctiongames.com/community/?id1=22719