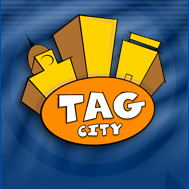 John1's Page
PLATINUM MEMBER
Note: The views are counted when an opening comment has been created. You must have an opening comment in order to get a viewcount for this page.

January


Spins Remaining:
Win % of
0
Points, with Correct Letters.
| | |
| --- | --- |
| 2: | 100 |
| 3: | 500 |
| 4:(2%) | 0 |
| 5:(5%) | 0 |
| 6:(10%) | 0 |
| 7:(60%) | 0 |
So Far:





Welcome To My TAG City Page

This is my own special page on the TAG City site. My name is John and I'm the joker who runs this site. Setting up your own personal page like this is only the first step towards getting the most out of TAG City.

I am the manager of TAG City and the idea for the site was mine. TAG City is a site built with our members in mind. Create your own personal page, bid in auctions with points, play games and participate in tournaments. Join our chats and other fun events to learn all you can about this exciting site.

I hope you enjoy your time at TAG City and gain heaps of online friends.

In addition to running TAG City I also manage GoneGambling. You may like to pay GoneGambling a visit. Here's the LINK.
---
Observation
This is what I think...

If each of the 500 active members on the TAG City site got just TWO other active members to join up, we would jump from 500 active members to 1,500 active members over night. And if the 1,000 new active members got just TWO other active members to join up, that would add an additional 2,000 active members to the 1,500 active members, and we would then have 3,500 active members. And this could all be achieved in about 48 hours.

Sadly that won't happen. It's the quickest and easiest way for us to make TAG City a success, but not every member will pull their own weight to make it happen. Of course I'm allowed to dream about it.

At the time of posting our membership stands at 3,530. With only 500 members being active we can work out that 14.16% of members are participating actively on the site. To gain an active membership of 3,500 members, which is what we need to be truly successful, we need a total membership of around 25,000 members.

Please help gain members if you are able.
Views:69156 Score:383
Ratings
| | |
| --- | --- |
| | Dolores1: Hey John, my Pet Looter rock just had babies, you want one? |
| | |
| --- | --- |
| | Allen1: You spell much better than me! |
| | |
| --- | --- |
| | Marilyn2: Your da bomb:) Don't tell anyone I said that lol |
| | |
| --- | --- |
| | meki1: Yanno - every time I see that DAMN JOKER - I wanna CLICK on him - and stomp him into the ground... Something about Sheep... LMAO! Anyhow - Love you John - have a great day - Looters totally RAaWWWWk! |
| | |
| --- | --- |
| | Gary9: Keep up the great work, John! I must say that I do think I've become a TAG-ADDICT! |
| | |
| --- | --- |
| | peta1: love the site cant get enough |
| | |
| --- | --- |
| | betty6: kinda new to site but seem to make it here at least 2 times a day ,says something thanks. |
| | |
| --- | --- |
| | andy1: always straight to the point. no bull from you. good job john |
| | |
| --- | --- |
| | Dawn1: I love the personal touch. |
| | |
| --- | --- |
| | Sharalyn1: We need some pics of you, the Ball and Chain, and the kiddies! |
| | |
| --- | --- |
| | Dori1: Thank you John for letting me be a part of TagCity. I just love it here. You are one of the very few, the proud, THE GOOD GUYS! |
| | |
| --- | --- |
| | John10: I might not be able to get any new people but i do stay active thanks for the site john1 |
| | |
| --- | --- |
| | Peter1: you rock, but would have liked to see a pic of you. Promise we won't run scared. lol |
| | |
| --- | --- |
| | Diane1: Love it, but Peter is right, we need a picture. |
| | |
| --- | --- |
| | Jamie1: I clicked on the golden Joker but can't seem to get it to work.LOL |
| | |
| --- | --- |
| | Heidi2: Tag City rocks,so exciting to see it grow as much as it has,and yes I agree with the others we need to see a picture of you on your page! |
| | |
| --- | --- |
| | Angie7: Hi thank you for teaching me and for the help out |
| | |
| --- | --- |
| | laura4: hi you! link is on my website ;) |
| | |
| --- | --- |
| | LAURA2: Well, what else would it be beside GREAT!? |
| | |
| --- | --- |
| | Alex1: brilliant just like Tag |
| | |
| --- | --- |
| | Brady1: I was in need of some GG points. When I found out I could get them here, I signed right up. |
| | |
| --- | --- |
| | David5: third 4 out of 5 rating...YAY! |
| | |
| --- | --- |
| | rick1: upfront and honest you r |
| | |
| --- | --- |
| | gail1: keep up the good work |
| | |
| --- | --- |
| | ROSANNE1: YOU'VE ALWAYS BEEN FAIR!! THANKS JOHN |
| | |
| --- | --- |
| | Lisa8: A MAN with HONESTY,FAIRNESS and VISION |
| | |
| --- | --- |
| | Linda23: I like playing on here but I only get 3000 to play so once a month I am back I so enjoy this site John |
| | |
| --- | --- |
| | Barbara16: your a genious and probably the most inovative man on the net since day 1 |
| | |
| --- | --- |
| | stacey15: Very easy and clear to understand. Thanks for the funsites. |
| | |
| --- | --- |
| | john70: TAG City is a great website! I enjoy playing the games on the site, and I like it that the Gold membership is now free. |
| | |
| --- | --- |
| | gary5: This site if confusing...Im lost |
| | |
| --- | --- |
| | Debbie4: John, way to take a dream and turn it into reality, great job and glad you made us all part of your dedicated work!!!! |
| | |
| --- | --- |
| | phyllis8: So much fun...love both TAG and GONE GAMBLING |
| | |
| --- | --- |
| | Rhonda3: I have been a member almost since it started and I am still confused. can't figure out how to claim prizes, but love most of the games and all the peeps |
| | |
| --- | --- |
| | tom1: been here from close to the start.LOVE IT!! |
| | |
| --- | --- |
| | Nan4: John, it all your fault to make me to love TAG more than my hubby who tells me to marry Tag&computer;!LOL. You did a wonderous thing for all of us for creating fantastic site. I enjoy every single minute when I am here and GG. xoxo |
| | |
| --- | --- |
| | Anna20: I am still learning my way around, and I must say , FUN,FUN,FUN . Now John1 , pat yourself on the back or the manager GOOD GOING MATES ! . |
| | |
| --- | --- |
| | Miriam3: I'm a GG member too... I LOVE THIS SITE!! The active member base is Great and the games are a blast not 2 mention the Prizes!!!! We should all follow the idea of the post and refer a few friends, so we can enjoy tag for a long time to come! Good Luck! |
| | |
| --- | --- |
| | Lisa55: Good Job and Great Games!!!! Keep it up!@#$%^&* |
| | |
| --- | --- |
| | MARGARET4: Thank you John, For both TAG and GONEGAMBLING |
| | |
| --- | --- |
| | Annette16: Like john10, I may not be able to get people to join, but this is definatly in my favourites. Thankyou John1 |
| | |
| --- | --- |
| | PATRICK2: john, I have reen a member of GG for a long time, You and your people have worked very hard and done a Great job for a lot of people ... cudos to you for doing such a = GREAT job |
| | |
| --- | --- |
| | orawan1: I LOVE THOSE CUTE FRIGGIN ONIONS!!! SO CUTE!!! |
| | |
| --- | --- |
| | Sonja1: Long time GG fan...Love ya john |
| | |
| --- | --- |
| | teresa40: This Site Is AWESOME & So Is GoneGambling! Most Fun I Have Had at a Game Site EVER! This Site IS Going Straight to the TOP! |
| | |
| --- | --- |
| | Leona2: awesome site i love playing the games |
| | |
| --- | --- |
| | wendy1: Thanks for a great site just love it |
| | |
| --- | --- |
| | Mary23: Hey big guy! I just won 3553 points on the JACKPOT Game on your page! Love it! |
---
My Friends
Gold1
,
Jeffrey1
,
John2
,
Platinum1
,
Silver1
,
Slotland1
,
Trish1
Direct reference to this page using the following text http://www.traderauctiongames.com/community/?id1=2